ESS GO...
Do you know there's a mobile app that can streamline your business, empower your workforce and eliminate traditional, time consuming tasks?
The app is called ESS GO and it enables users to request leave, check work rotas and view timesheets from their Android or Apple smartphone.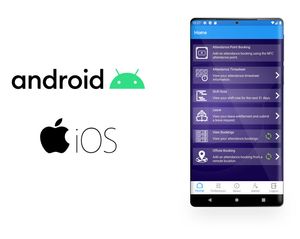 Shift rota…
Users can see which shifts and rest days have been planned over a rolling 31 day period. If a manager updates a user's shift rota, the change is reflected instantly within ESS GO. An email alert is also sent to the user informing them of the change.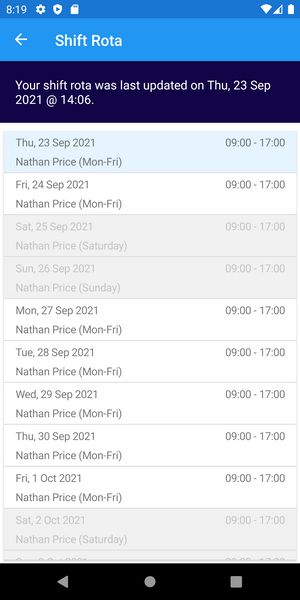 Leave entitlement and remaining balance…
Users can check their annual leave entitlement, leave requests awaiting approval, declined leave requests of course, their remaining entitlement balance.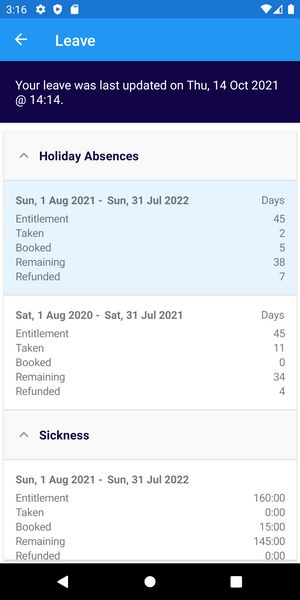 Leave requests…
Company rules determine how far in advance a user can make a leave request. Once a leave request has been approved or declined, an email alert is sent to the user informing them of the managers' decision.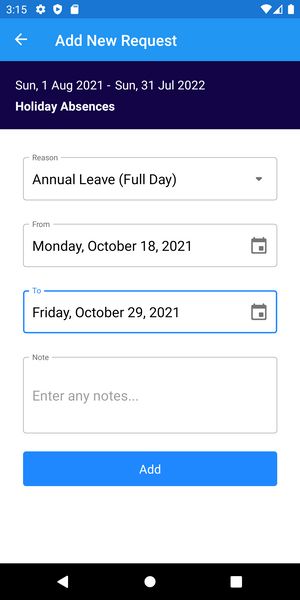 Current and previous timesheets…
Users can see their own timesheets for the current and two previous pay periods. They can see their attendance bookings, basic and approved overtime hours and any core-time infringements.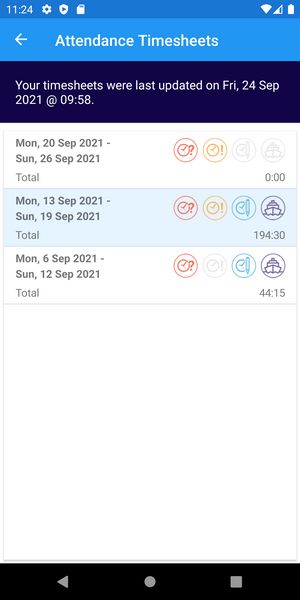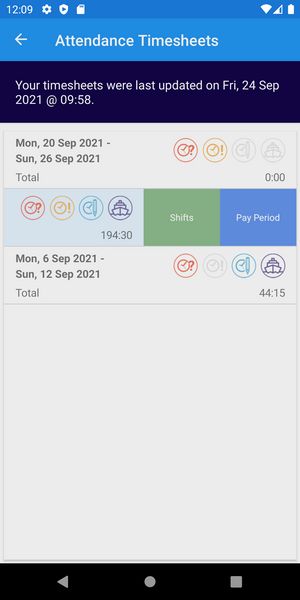 Flexi balance…
If your business operates a flexitime policy, users will see their opening flexitime balance, hours worked and closing flexitime balance on their timesheets.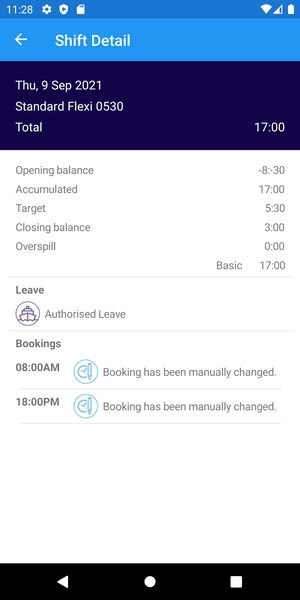 Offsite attendance bookings…
For users that work away from the office, ESS GO supports offsite attendance bookings where the user simply clicks a button when they start or stop work. There is a notepad feature for the user to provide more details about the booking and ESS GO also notes the GPS coordinate of each booking which integrates with the phone's mapping feature.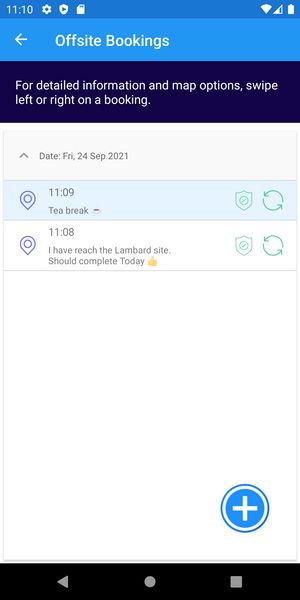 Pucks
Attendance bookings at the puck…
The puck is the perfect attendance point for businesses where the cost of a traditional attendance device is prohibitive or where network or power is unavailable.
Each puck incorporates an NFC tag which allows them to be 'read' by all modern smart phones running the employee self service app, ESS GO from a distance of about 4cm
If you have a low number of staff working in a retail premises, a remote warehouse or an isolated area, there is now an affordable alternative to the traditional attendance device.